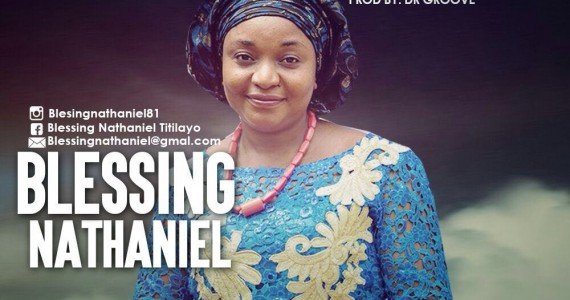 #Selahfresh: Blessing Nathaniel | Halleluyah [@blessingnath]
Blessing Nathaniel is from the Igbo tribe, Enugu State, Yoruba by birth. She was born into the family of pastor Joseph Ekwueme Odenigbo (RCCG). She schooled in the north,
She started singing at the age of three in children church choir and grew in same vain as a versatile music minister. She had her first album in 2003 and her second album was lunched last year October in the city of Lagos..
She had minister in so many places like churches, conferences , anchored quite a number of Wedding receptions.
Listen & Download
Download
Connect
Twitter : @blessingnath
Instagram : @blessingnathaniel81
Facebook : Blessing Nathaniel




Sport freak... music too. Follow @iamhopinho... fun all the way!

Latest posts by Horpeoluwar Desalu (see all)