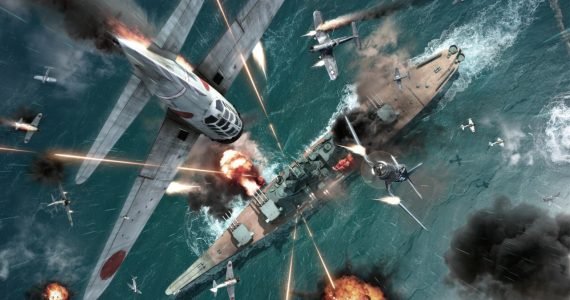 Music Repartee With Alex: These Gospel Artistes Are Killing Themselves – The Dangers Of Demystification
– The Kamikaze Attack by Gospel artistes! Dangers Of Demystifying the Brand
Okay, you got me. I do not intend to talk about violence of any kind in this post but I think I have your attention now!
The mentality of 'upcoming' & 'underground' is the undoing of many artistes who may not get pass the label. This is not because of the fact that they were not speaking the reality when they accepted the label but because they allowed the mentality to dictate their attitude towards their craft. The day an artiste puts out his first work and it is received, either good or bad, a perception began to form about the artiste and his work. If the perception is good, it will go a long way in promoting his brand but the day he starts to demystify such perception, the kamikaze attack on his career begins.
I really commend artistes because it takes a lot to be able to turn an idea into sound that people love and what even makes it better is if such an artiste is a Gospel artiste filled with the Holy Spirit. He will not only be delivering good craft but also spiritual impact.
In the course of my work in the Gospel music industry, I have been blessed by some prominent Gospel artistes and their music, I have also been blessed by some not-so-prominent ones as well. We have seen some Gospel artistes who rose from obscurity deliver with such finesse and anointing that we took note of them, we downloaded and bought their songs. We loved it so much that we became fans… then comes the part where the problem begins… we followed them on social media!
It didn't take so long before the impulsive posts began, the captions without filtering the thought process – although the face may have slayed with filter – random comments on social issues… the list is endless.
Before too long, the demystification started and we began to see such artiste as any other regular individual on social media. If the craft is brilliant enough, we will still download or buy his next song, if not, the kamikaze attack will work super-effectively!
The word "Kamikaze" was derived from suicide attacks by military aviators from the Empire of Japan against Allied warships in the closing stages of World War II. The problem with the suicide attacks is that only 19% of kamikaze attacks managed to hit a ship.
Now let's narrow it down to the potential celebrity Gospel artiste. He brings out a super hit track, we loved it, we downloaded and bought it, then we took interest in his personality because of his music so we followed on social media. Now in a bid for the artiste to keep winning the battles, he keeps his social media updated but rather than a well tailored post that helps build his brand… or atleast, follows up on the recent release, he is telling us how well his mom cooks banga soup, how he rushed bus with the rest of the commuters and managed to escape the long queue at the bus-stop – and the most annoying – he tells us about the girl he is crushing on – on social media! Gospel artiste o! Like the kamikaze attacks, the artiste has kept us updated but also killed his brand further by demystifying himself.
This will go a long way to affect what the artiste stands for or what he can sell. I will use a simple example. It was no big surprise that the first endorsement that a Nigerian rapper who is mostly associated with the Yoruba tradition, got came from an herbal drink company. Talking about the endorsement later, another artiste said the artiste who got endorsed "represents a confluence between tradition and modernity, just like Orijin." Prior to the endorsement, this particular artiste had tailored his music and perception (both on social media and otherwise) in the regard so that a brand who bare semblance to his, felt he was the "bestseller" for their product. Of course other endorsements have followed.
I am not trying to cause a division between the secular and the Gospel artistes and I mean no derogation when I say "the children of the world are in their ways more wiser than the children of the kingdom" (Luke 16:8). You are not an artiste only when you make music or you are in the studio, you are an artiste – period! Your office is everywhere we can perceive you and that includes the social media so be business minded and stop reducing your worth!
You are not Sammie Okposo, Mike Abdul, Tim Godfrey, Frank Edwards, Onos, Florocka, Glowreeyah, Sinach, Ada and the likes… at least not yet. Even at that, go to the social media pages of these artistes I mentioned and see how their posts are consciously or sub-consciously tailored towards what they represent. This is because they are about their business. Even Jesus said to his mother "Did you not know that I must be about My Father's business?" (Luke 2:49) and he was yet to initiate his ministry when he said that! So what is wrong with the 'upcoming' Gospel artistes using their social media to tell us about their crush, unwarranted jokes, careless contributions to social issues and the likes while their career/ministry remains passive?
Now here is the balance. No one said you cannot have some "downtime" or a split personality on social media but I think it is the responsibility of every individual – not just artiste – to run his social media post through the filter of the below questions, but first, note that there is nothing like sitting on the fence. You are either who you say you are or you are not, and the social media has a funny way of exposing the real you …in a matter of time!
How does this post affects me? (Does it contributes or subtracts for the general perception of my personality?) This will go along way to justify or demystify your brand.
How does it add or subtracts from the next person?
(And the most important if you ask me). Does it glorify God?
I think most 'upcoming' Gospel artistes get carried away with the likes and comments after hitting some form of prominence with their music that they lose sight of the vision.Research has found that dopamine, an organic chemical released in the brain and associated with pleasurable feelings, is released every time our social media posts enjoy good "likes" and "comments". This chemical released by the brain gives the same pleasure as when one is eating a delicious meal, makes money, have intercourse, or use drugs. Therefore, it is quite easy to get carried away by it and want more, so you end up posting whatever gets the likes and comments. The danger is that you will definitely get the likes (of course, you are more prominent now than you used to be) but how does these posts affect your brand and ability to sell?
I leave you with Titus 3:14: "Our people have to learn to be diligent in their work so that all necessities are met (especially among the needy) and they don't end up with nothing to show for their lives."
About Alex Amos
Alex Amos is the Team Head at Lexyville Entertainment, publishers of SelahAfrik. He is a Creative Writer and Producer of TV show "Hanging Out with Selah TV". He is also a publicist for celebrated Christian personalities. Alex is an Assistant Pastor, serving in Heaven on Earth Ministries.

Anointed hands! I create when I write... Plus I know where prose and music meet...

Latest posts by Alex Amos (see all)