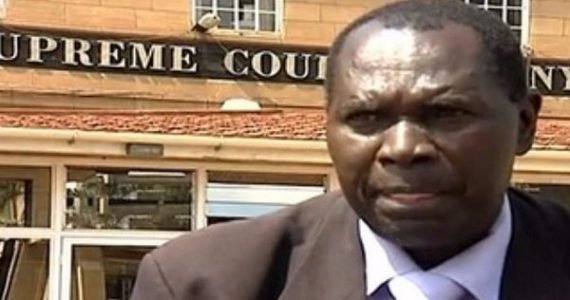 Kenyan Lawyer Sues Israel & Italy For The Crucifixion Of Jesus Christ
– Kenyan Lawyer sues Israel, Italy for the crucifixion of Jesus
Dola Indidis, a lawyer in Kenya has filed a petition with the International Court of Justice in The Hague, saying the trial and crucifixion of Jesus Christ was unlawful.
The lawyer who said the State of Israel among others should be held responsible is also attempting to sue Tiberius (emperor of Rome, 42 BCE-37 CE), Pontius Pilate, a selection of Jewish elders, King Herod, the Republic of Italy and the State of Israel, according to reports.
"Evidence today is on record in the Bible, and you cannot discredit the Bible," the former spokesman of the Kenyan Judiciary told the Kenyan Citizen News.
Although those he suggests should have been convicted during the original trial have not been alive for more than 2,000 years, Indidis insists that the government for whom they acted can and should still be held responsible.
"I filed the case because it's my duty to uphold the dignity of Jesus and I have gone to the ICJ to seek justice for the man from Nazareth," Indidis told the Nairobian.
"His selective and malicious prosecution violated his human rights through judicial misconduct, abuse of office bias and prejudice."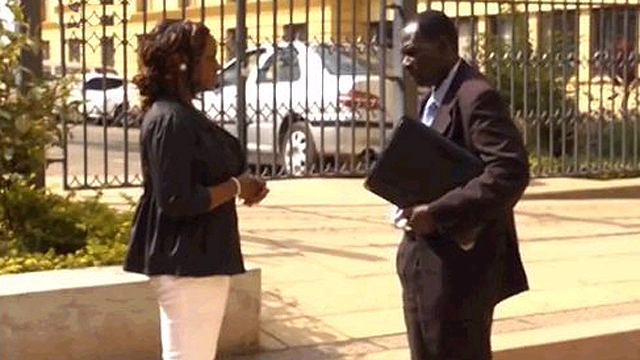 Indidis apparently named the states of Italy and Israel in the lawsuit because, upon the attainment of independence, the two states incorporated the laws of the Roman Empire, those in force at the time of the crucifixion.
He is challenging the mode of questioning used during Jesus's trial, prosecution, hearing and sentencing; the form of punishment meted out to him while undergoing judicial proceedings and the substance of the information used to convict him.
He hopes to establish what crime Jesus was charged with and hopes the court declares that "the proceedings before the Roman courts were a nullity in law for they did not conform to the rule of law at the material time and any time thereafter."
According to Daily Mail, Indidis hopes to rely on the precedent set in the case of Joan of Ark, the peasant girl who proclaimed herself a warrior sent by God to deliver France from the English, whose trial and conviction was later found unsound.

Fashionista! Stylist/Partner at Green & Fibers... Fashion tips and more!