#SelahFresh: Lanre Bishop | Kabiosi [@Lanre_Bishop]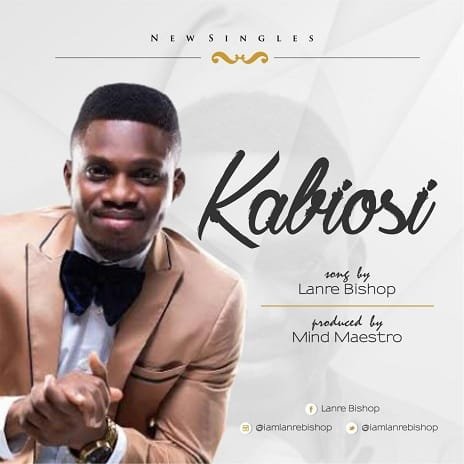 Here comes a new worship song from Nigerian gospel music singer Lanre Bishop titled "Kabiosi"which means "There's none like God".
"Kabiosi" is an expression of intense and intimate worship to God in gratitude of his unshakable love towards his children. Indeed it's beyond fact that there can never be a God as faithful and kind as ours, his supremacy remains unfathomable.
Listen & Download
Download
Connect:
Facebook: @Lanre Bishop
Twitter: @Lanre_Bishop
Instagram: @iamlanrebishop




Sport freak... music too. Follow @iamhopinho... fun all the way!

Latest posts by Horpeoluwar Desalu (see all)