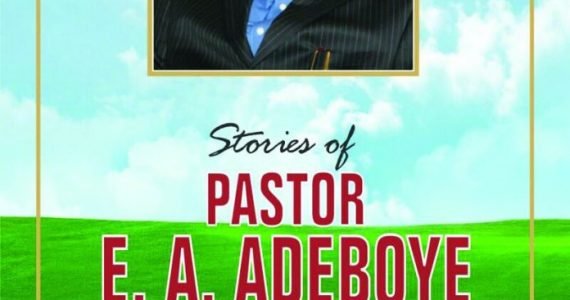 New Book Tells Compelling Stories About Pastor Adeboye's Life
– Stories about Pastor Adeboye's Life compiled by Bisi Daniels in new book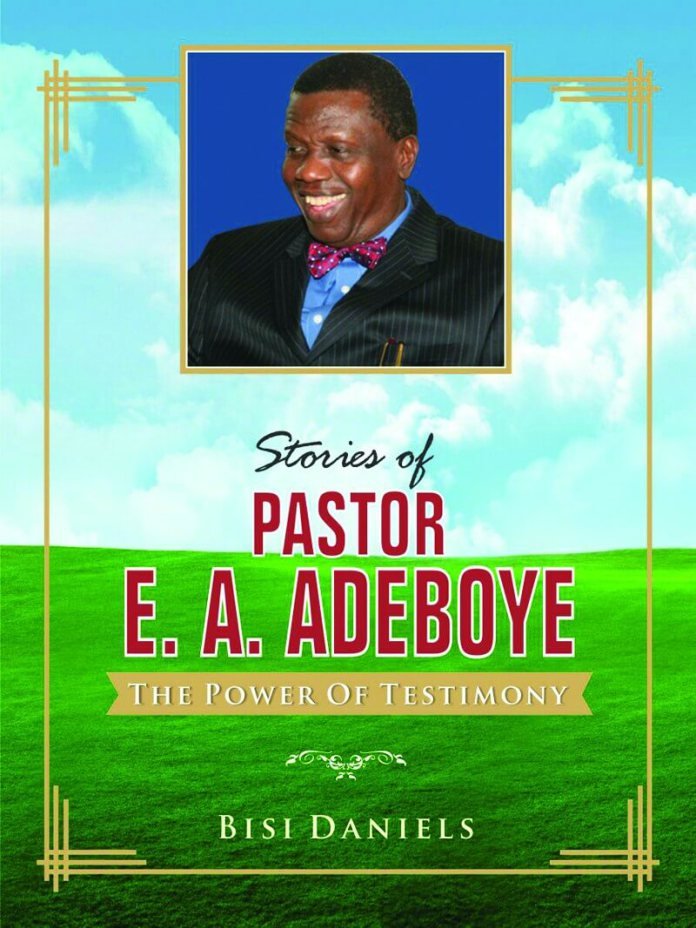 In a new book titled "Stories of Pastor E. A. Adeboye," the General Overseer of the Redeemed Christian Church of God (RCCG), tells the story of his amazing transformation from debilitating poverty into a powerful man of God revered by millions of people across the world.
Pastor E. A. Adeboye tells the story in his own words in testimonies compiled to read like an autobiography by seasoned author and journalist, Bisi Daniels.
The 350-page book, which shows for the first time the house in which Pastor Adeboye was born and the primary school he attended in Ifewara, Osun State, was released last week to mark his 75th birthday.
According to Daniels, the story of Pastor Adeboye becomes a compelling read, when after breaking free from the vicious cycle of poverty in his family to become a university lecturer and living in a palatial home, he abandoned all that to live in a one-bedroom apartment in Mushin, Lagos, as General Overseer of RCCG.
Daddy G.O. confesses that at that point he was scared but God assured him of His support. Instructively it was at that point God promised him a city, which has turned out to be the now famous Redemption Camp. "God's response to me was, 'Son, don't ask for house because I have decided to build you a city'," he said.
"That response was beyond what I could comprehend. After this encounter, I began to dream of a city where everybody would be a Christian; a city where there would be no molestation; a city where there would be no power failure or water shortages. God began to stretch my mind to see a city where His praises would fill every mouth."
The church had only 40 parishes then but it now has over 32,000 parishes in Nigeria, over 700 parishes in the United Kingdom, and many more spread across over 196 countries including Samoa, Fiji, Serbia, Pakistan, Lebanon and the United Arab Emirates. The subjects covered in the book dedicated to Pastor Adeboye and his wife, Pastor Folu Adeboye, who stood by him during his most difficult times, include: The RCCG, and testimonies on Faith, Salvation, Miracles, Marriage, Fruit of the womb, Temptation, Unforgiveness, the dark world of Power and Principalities amongst many others. Mixed in with them is the fascinating story of Pastor Adeboye himself and how, having been born again, he rose from debilitating depravation to become the famous and much-loved leader of the RCCG.
Daniels feels privileged and honoured "to work on this great book of a very great man of God; He adds: "I have written many books but this is the most important and most impactful of them all, with the promise to touch lives of many people around the world.
"Sometimes I get the sense that I was specifically prepared by the circumstances of my life in the last nine years to write this particular book."
He says working on the book has transformed him, gotten him closer to God, and equipped him with greater understanding of the spiritual realm.
In the foreword of the book he wrote just before he was sworn in as Vice President of the Federal Republic of Nigeria, Professor Yemi Osinbajo (SAN) recommended the book highly. He noted that, "The sharing of what he calls 'stories' is an integral part of the sermons of Pastor Enoch Adejare Adeboye, General Overseer of the Redeemed Christian Church of God, who is fondly called Daddy G.O.

Pan-African Online Magazine with the perspective of Christianity