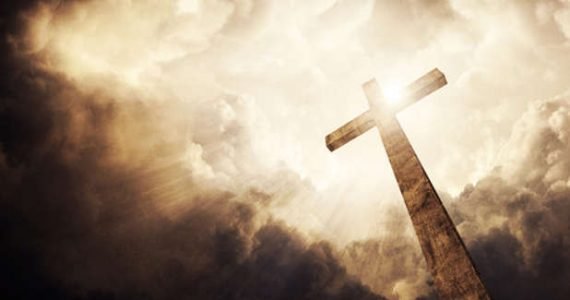 Bible News: Remember The Cross – On A Good Friday (+ Hymn)
Happy Good Friday SelahAfrikans!
As it is in our fashion every year, we will be considering an hymnal today but before we go into that, let's take a minute to consider what the Saviour did on the cross for us.
Jennifer Benson Schuldt, from today's devotional of Our Daily Bread said:
In the church I attend, a large cross stands at the front of the sanctuary. It represents the original cross where Jesus died—the place where our sin intersected with His holiness. There God allowed His perfect Son to die for the sake of every wrong thing we have ever done, said, or thought. On the cross, Jesus finished the work that was required to save us from the death we deserve (Rom. 6:23).
The sight of a cross causes me to consider what Jesus endured for us. Before being crucified, He was flogged and spit on. The soldiers hit Him in the head with sticks and got down on their knees in mock worship. They tried to make Him carry His own cross to the place where He would die, but He was too weak from the brutal flogging. At Golgotha, they hammered nails through His flesh to keep Him on the cross when they turned it upright. Those wounds bore the weight of His body as He hung there. Six hours later, Jesus took His final breath (Mark 15:37). A centurion who witnessed Jesus's death declared, "Surely this man was the Son of God!" (v. 39).
The next time you see the symbol of the cross, consider what it means to you. God's Son suffered and died there and then rose again to make eternal life possible.
Prayer: Dear Jesus, I can't begin to thank You enough for taking care of my sin when You died on the cross. I acknowledge Your sacrifice, and I believe in the power of Your resurrection.
Culled from Our Daily Bread Devotional, April 14, 2017
Mark 15:33-39 says:
33 At noon, darkness came over the whole land until three in the afternoon. 34 And at three in the afternoon Jesus cried out in a loud voice, "Eloi, Eloi, lema sabachthani?" (which means "My God, my God, why have you forsaken me?").
35 When some of those standing near heard this, they said, "Listen, he's calling Elijah."
36 Someone ran, filled a sponge with wine vinegar, put it on a staff, and offered it to Jesus to drink. "Now leave him alone. Let's see if Elijah comes to take him down," he said.
37 With a loud cry, Jesus breathed his last.
38 The curtain of the temple was torn in two from top to bottom. 39 And when the centurion, who stood there in front of Jesus, saw how he died,[c] he said, "Surely this man was the Son of God!"
Hymn: Jesus Keep Me Near The Cross (In The Cross)
1- Jesus keep me near the Cross,
There a precious fountain;
Free to all, a healing stream
Flows from Calvary's mountain.
R- In the Cross, in the Cross
Be my glory ever;
Till my ruptured soul shall find;
Rest beyond the river.
2- Near the Cross, O Lamb of God,
Bring its scenes before me,
Help me walk from day to day,
With its shadows over me.
3- Near the Cross I watch and wait,
Hoping, trusting ever
Till I reach the golden strand,
Just beyond the river.

Pan-African Online Magazine with the perspective of Christianity