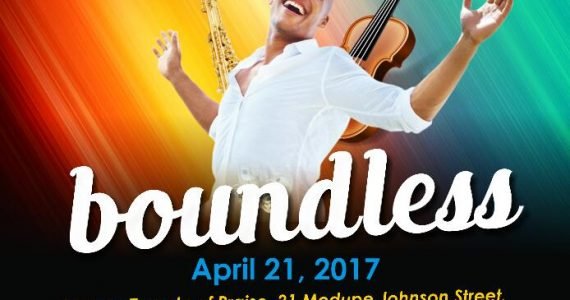 Gospotainment Radio Celebrates 4 Years With "Boundless" | Apr. 21st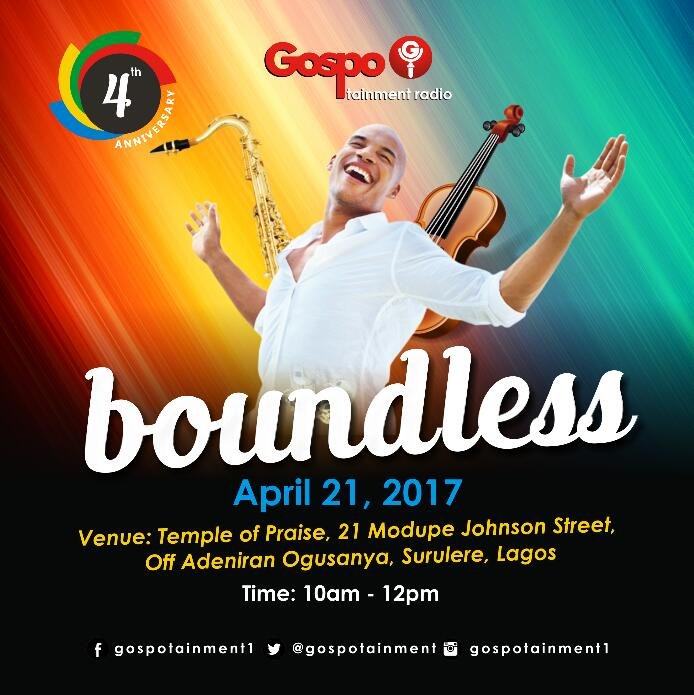 Gospotainment Radio is celebrating 4 years of service, grace and blessings. In celebrating that, we are presenting "Boundless", a walk in worship with all our friends and family and fans.
"God gave us the theme Boundless, signifying 'No Boundaries', 'No Limits' No Barriers'.  He is about to bring us all into a place of 'Limitlessness' and we believe that." – Perry Martins (CEO Gospotainment).
Join Gospotainment for Boundless to worship and give thanks to God for the Journey so far.
Date: 21st April 2017
Venue: 21 Modupe Johnson, Off Adeniran Ogunsanya, Surulere, Lagos (Temple of Praise)
Time: 10am

Sport freak... music too. Follow @iamhopinho... fun all the way!

Latest posts by Horpeoluwar Desalu (see all)