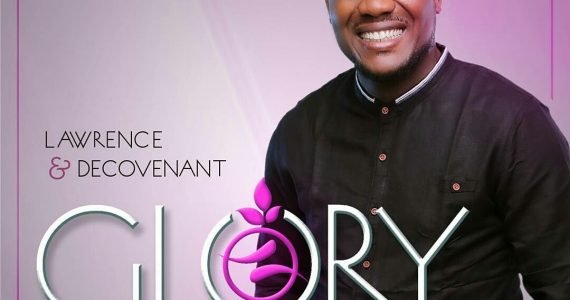 New Album "Glory" By Lawrence & Decovenant Now Available [@decovenant]
After the successful release of his recent song "Sing unto the Lord" which is still making waves, Gospel music singer and worship leader Lawrence & Decovenant  is out with his new album titled "Glory". 
The album is a 14 track album in which Lawrence & Decovenant featured different anointed gospel music singers such as  Efe Nathan, Mike Abdul, Ibitayo Jeje, Tosin Matins and more.

Glory Track List:
1.Jesus Na The Only God ft Mike Abdul
2.Carry Me Go ft Ibitayo Jeje & Tosin Martins
3.Let Your Glory Fill This Place
4. We Glorify Your Name ft Efe Nathan
5. Sing Unto the Lord ft Mike Abdul
6. Halleluyah
7. Ope Loye O
8. Iwo Ni Ma Sin ft Mike & Tosin
9. You Alone Deserve The Glory
10. Chineke
11. African Praise Medley
12. Broken The Chains ft Efe Nathan
13. He Reigns On High
14. Call Am Oga
Get the Glory album below:
Boom Player
 ||
iTunes
|| 
Apple
|| 
Amazon
Connect :
Twitter | Instagram: @decovenant
Facebook: @decovenant
Youtube: Lawrence & Decovenant

Sport freak... music too. Follow @iamhopinho... fun all the way!

Latest posts by Horpeoluwar Desalu (see all)