Psalmos Welcomes Baby Girl With Hubby Dekunle Oniyo
– Psalmos welcomes baby girl
Gospel music artiste Psalmos has welcomed her baby girl with producer husband Dekunle Oniyo.
The news hit the net on Tuesday and various congratulatory messages have poured in from colleagues and fans as well.
In 2014, the Oniyos, in similar fashion announced the birth of their baby boy and its a joy for the body of Christ to learn of the wonderful gift to the ever expanding family yet again!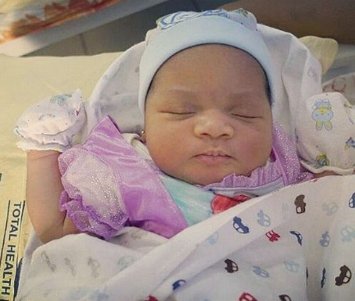 The Psalmist, whose voice texture has been compared with country singer Dolly Parton has released works including "Ku'se", "Chairman", "Orin Tun Tun", "Come Holy Spirit" and albums including "Expression of His Goodness" and the more recent "Emmanuel."
Congratulations to the family!

Pan-African Online Magazine with the perspective of Christianity