"God Will Be First If I Could Marry Tiwa Savage Afresh" – Teebillz Reveals During "Mind The Gap X"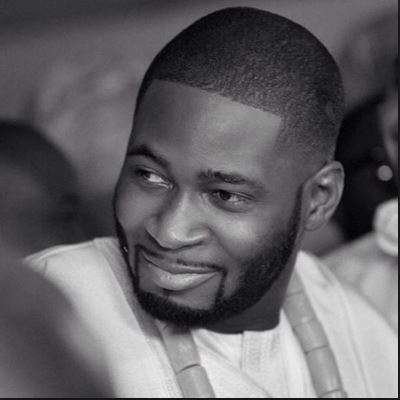 Tiwa Savage 's husband, Tunji Balogun aka Teebillz was a panellist at Mind The Gap X, a master class event designed by a pastor, Wale Adefarasin, and life coach expert, Lanre Olusola.
While addressing his marriage at the event, Teebillz was quoted as saying, "If I have the chance of doing my marriage over again, l will put God first and not have an elaborate wedding."
This comes almost a year after a public spat and attempted suicide by Teebillz which led to him moving out of the home he shared with Tiwa Savage and their son Jamil.
The event that held last weekend at The Lagoon Front in Onikan, Lagos was themed 'Reasons Why Marriages Fail In the 21st Century.'
Teebillz also noted that the tendency for some men to want to be in control of their relationships was wrong.
"It's the 21st century and as men, most of us want to live like we are the lords of the marriage. You're a partner. It's about our weaknesses, we're here to help each other," he said.
He also pointed out that the main issues that arises in marriages are communication, understanding, effort and selfishness.
Lately it seems the peer are working out their relationship as Tiwa Savage & Teebillz have appeared publicly together at church with their son, Jamil, in March 2017.
In similar news, Tee Billz shared a personal testimony of how he came out of a "dark place" he found himself in about a year ago on his Instagram.
He shared a photo with life coach Lanre Olusola and wrote:
When you are in a dark place, from my own personal experience I know it's very hard to believe anything good and even the concept of God is questionable at that moment.
Trust me, God will definitely come through for you….. About a year ago I never thought I will have a reason to laugh again. But God's Mercies and Grace are beyond human COMPREHENSION!
TRUST in Him.
Keep HOPE Alive.
Have FAITH in God's Faithfulness.
He is your FATHER and His LOVE for you is Eternal and Unconditional.
If you can see and believe this HELP is on the way.
Hopefully this picture can help someone out there that is poisoned by stress, under pressure, feeling pain or afraid of failure.
Know this for SURE my God can fix every broken situation in your life….NEVER give up …Keep on Keeping on!!! You will ALSO LAUGH again soon.

Pan-African Online Magazine with the perspective of Christianity