Exclusive: Wole Oni Signs Ambassadorship Deal With Yamaha! Speaks On Its Significance & Benefits
– Wole Oni Signs Ambassadorship deal with Yamaha – Speaks with SelahAfrik on its significance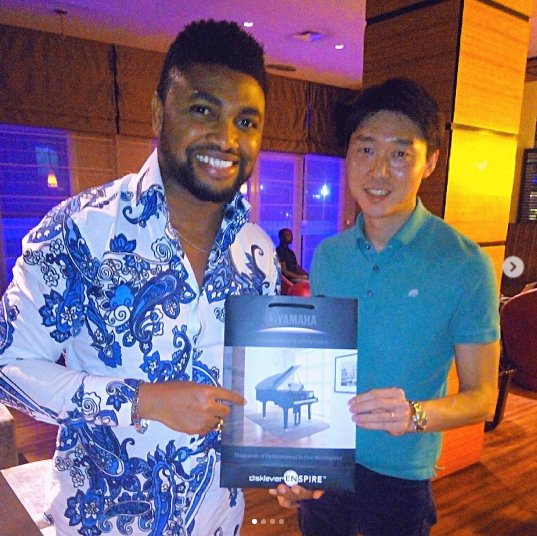 Award winning Maestro and Jazz artiste Wole Oni has been endorsed by Japan musical instruments corporation Yamaha subsidiary Yamaha Gulf FZE as the first artiste signed in the whole of Africa in the Keyboard aspect.
Wole Oni revealed that the corporation has been observing his work for close to ten years before the ambassadorship deal which also came with the benefit of the new age customized machine; Montage 8.
SelahAfrik got talking with Wole Oni, who revealed that drummer Wale Adeyemi was also endorsed and these are the only two Yamaha ambassadors in the whole of Africa. He explained what the endorsement means for him and for other artistes. Read below: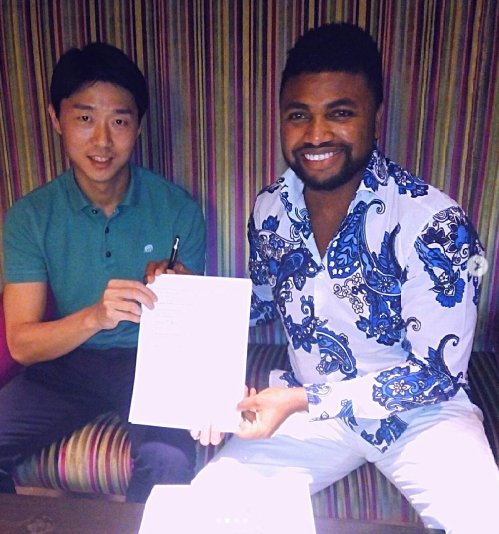 Talking about his reaction, Wole Oni said:
"I feel great because often times we Africans don't see ourselves in the international scene much but for them to have been taking notes of me for about ten years shows that there is something great in Africa, which we have not fully harness, so I am grateful to God. Normally they would have gone for the African sound but they picked keyboard now and you know the technicalities that comes with the keyboard."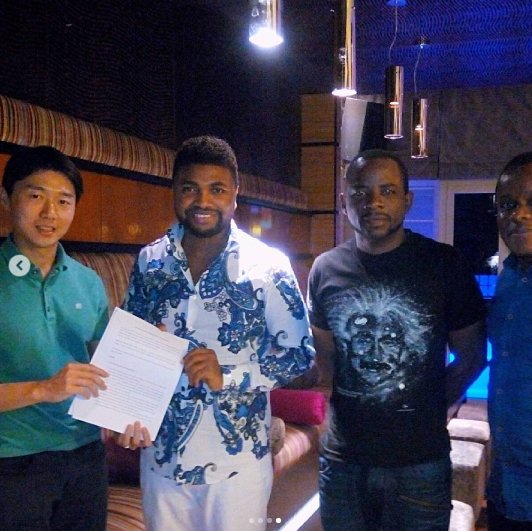 He further explained the ambassadorship deal and how it is another way to showcase Nigeria in good light:
"I was picked for the keyboard and Wale Adeyemi was picked for drum. We are the only artistes endorsed in the whole of Africa. We are going to be representing Yamaha in the whole of Africa, doing their shows and all that. I'm glad that Nigerians is not only known for fraudulent activities and crimes but also for its music and that is no longer restricted to percussion."
Talking about the significance of the endorsement, he said:
"This endorsement means that a lot of African sound will be incorporated into the Yamaha system. We are going to make our African heritage more international. If you see an 'oyinbo man' trying to play the talking drum, it's going to be a bit off because it is not his primary language. This time, what we are doing is to inform the Yamaha corporation that we Africans have our own rhythm, sound ensemble and the rest and in doing that we are able to give our sound an international platform so that our culture is not just limited to us alone but get it across boarders."
On how other artistes will benefit from the endorsement: 
"As an artiste under Yamaha now, what it means is that there will be sponsorship in terms of concerts and events that are really organized and structured, which I will stand in as an ambassador to ensure that the artistes get supported properly. Also, as an ambassador, I should ensure as well that our work is not be limited to Nigerian environment, so I'll be a voice to speak on behalf of Nigerians and Africans."
Yamaha Music Gulf FZE (YMGF) is a subsidiary of Yamaha Corporation Japan and offers a full line of Yamaha Musical Instruments, professional audio and commercial audio equipment and audio visual products.

Anointed hands! I create when I write... Plus I know where prose and music meet...

Latest posts by Alex Amos (see all)