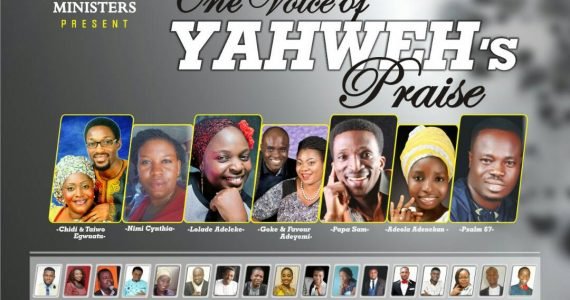 Abeokuta Fellowship Of Music Ministers Presents "One Voice Of Yahweh's Praise"
The fellowship of music ministers in Abeokuta known as AFOMM presents an evening of praise tagged  One Voice Of Yahweh's Praise
The program which will be kicking off on 22nd of may promises to be a very powerful encounter that must not be missed.
Gracing this event are wonderful and spirit filled music ministers from all over the states, such as Chidi & Taiwo Egwuatu , Goke Adeyemi, Lolade Adeleke, Nimi Cynthia, Papa Sam, Adeola Adenekan, Psalm 67, Eljoe, Mark Praise, Jahreign, George Daniel, C O Love, Adebisi Faulkner, Demola Praise, TY Praise and a whole lot of music ministers.
Date : 22nd of may, 2017
Time : 5:00pm Prompt.
Venue : Redeemed Christian Church Of God, Excellent Achievers, 3 custom Road , off quarry Road, Abeokuta.

Sport freak... music too. Follow @iamhopinho... fun all the way!

Latest posts by Horpeoluwar Desalu (see all)