Bible News: The Right Kind Of Knowledge | By Pastor Poju Oyemade
Knowledge provides the foundation of our Christian faith. Without knowledge of God, our faith has no effect.
Jesus made this clear in telling Peter in Matthew 16:16-18(KJV)
"And Simon Peter answered and said, Thou art the Christ, the Son of the living God. And Jesus answered and said unto him, Blessed art thou, Simon Barjona: for flesh and blood hath not revealed it unto thee, but my Father, which is in heaven. And I say also unto thee, that thou art Peter, and upon this rock, I will build my church; and the gates of hell shall not prevail against it."
Paul based everything he taught the churches to do on the preceding knowledge he had given concerning what the Father had wrought in Christ on their behalf. When they behaved in ways that were contrary to the faith he will correct them by using a phrase common in his writings "know ye not"
This knowledge, however, wasn't just a mere increase in academic information about the things of God. It was a type of knowledge that was transforming.
His prayer in the book of Colossians reflects this, first, he asks that they may be filled with the knowledge of God's will
Colossians 1:9
"For this cause, we also, since the day we heard it, do not cease to pray for you, and to desire that ye might be filled with the knowledge of his will in all wisdom and spiritual understanding;"
Then he tells us the purpose of receiving this knowledge and what will be the resultant effect on those who receive it.
Colossians 1:10(KJV)
"That ye might walk worthy of the Lord unto all pleasing, being fruitful in every good work, and increasing in the knowledge of God;"
This knowledge will cause men to walk worthy of the Lord unto all pleasing and also make them fruitful in every good work. It will drastically affect their walk(conduct) and their work (efficiency in service) making their work, fruitful i.e greater results.
Let's look at it this way, if a man walks into a room and says someone just emptied a whole bucket of water on me, the next thing we will look out for is the degree to which he is drenched, he must be completely wet. If he isn't, we will doubt the statement he made reason being you don't have to struggle to get wet once a bucket of water is emptied on you. In like manner if one says I am filled with the knowledge of His will in all wisdom the next thing we must look out for is the change in his conduct and the output of his work, fruitfulness. If no changes, we will be forced to doubt his statement just as in the case of one who told us a bucket of water was emptied on him a few moments ago yet he walks in dry.
The knowledge of God's word is not an academic experience for the word is quick(alive) and powerful sharper than any two-edged sword.
Knowledge must be sought but the right type of knowledge.
About Pastor Poju Oyemade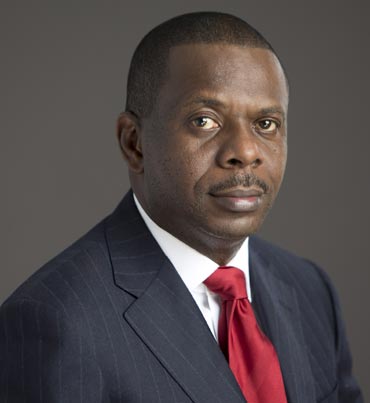 'Poju Oyemade is the Senior Pastor of Covenant Christian Centre, Lagos. He is the  Visionary/Convener, West African Faith Believers Convention (WAFBEC) and The Platform. He was ordained into ministry by Bishop David Oyedepo, the presiding bishop of Living Faith Ministries Worldwide (a.k.a Winner's Chapel).

Pan-African Online Magazine with the perspective of Christianity