Mashek Fashek Poses With Pastor Paul Adefarasin After Service At HOTR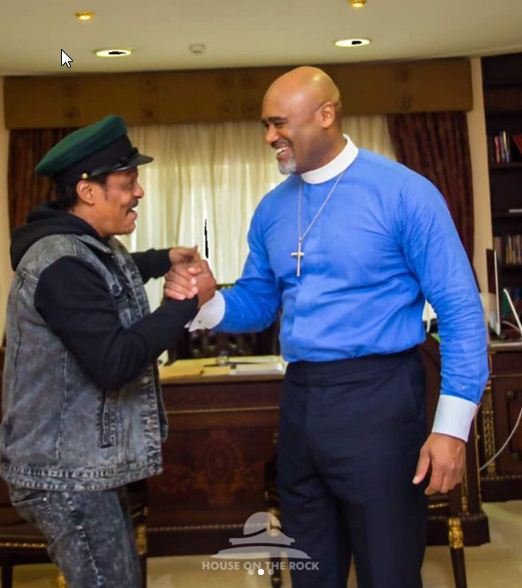 Legendary Reggae singer Majekodunmi Fasheke, popularly known as Mashek Fashek has been on the part of recovery for a while now and has been seen in Christian gatherings which one can say has aided his recovery from the abuse of illicit substances.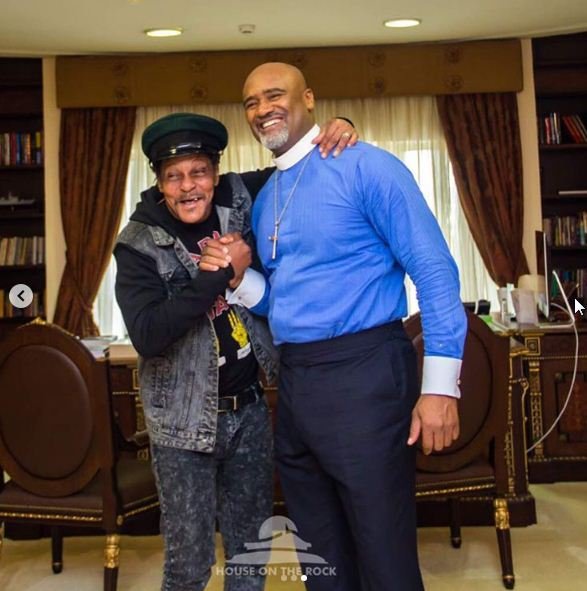 Last Sunday, the "Send Down the Rain" singer worshipped at House on the Rock church and he was looking very healthy… of course he is an aver jolly-good else his demeanor would have counted as well.
After the service Mashek Fashek had the chance to hang out with the man of God, Senior Pastor of House on the Rock Church, Pastor Paul Adefarasin, shaking hands, hugging and posing for pictures with him in his office.
The man of God, Pastor Paul Adefarasin said:
"The iconic Majek Fashek worshipped with us House on the Rock Church Communion Service yesterday. We thank God for what He is doing in his life and pray He will bring His work to perfection. Keep him in your prayers."

Sport freak... music too. Follow @iamhopinho... fun all the way!

Latest posts by Horpeoluwar Desalu (see all)