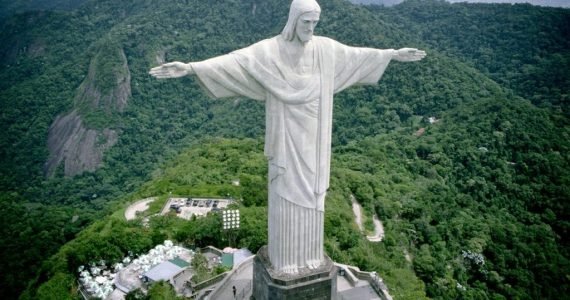 Most Populous Muslim Nation To Build World Largest Jesus Christ Statue?
Reports say that Asian country Indonesian is planning to build the world largest Jesus Christ statue, which would be more colossal than the famous "Christ the Redeemer" statue in Brazil.
The project which is said would cost somewhere between $22.6 million to $37.6 million would be built at the top of Puncak Gunung Swajah in the city of Jayapura, While some viewed it has a significant amount of money for Papua, where 28.5 percent of the population live below the poverty line.
The statues has explained by Mambaya would be at least 165 feet tall in height, with a base of 328 feet, and who be far larger than Rio De Janeiro's "Christ the Redeemer," which is 98 feet tall, though adding in the platform rises to 124 feet.
"We will build an elevator in the statue of Jesus Christ, like the one in Jakarta's Monumen Nasional, in order to see the entire city of Jayapura through the eyes of Jesus," Mambaya added.
Although a location for the proposed statue has been chosen, the provincial government is still waiting for approval from the regional parliament in order to go ahead with the building project, so the plans are not yet finalized.
The title of the tallest Jesus statue in the world has changed hands on a few occasions over the past decades, with USA Today reporting in 2015 that the 118-foot-tall "Christ the King" in western Poland being the tallest at that time.
Other statues, such as "Jesus de Greatest" in Nigeria, have recently been built to offer hope at a time of deep religious hostility.
The Asian country whose Christians population make up less than 10 percent of its 258 million population, with Muslims accounting for 87.2 percent of the total share.
Following the recent defeat of former Christian governor of Jakarta, Basuki Tjahaja believers have been left facing an uncertain future, with reports stating that it was a significant victory for hardline Muslims.
Source: Christian Post

Sport freak... music too. Follow @iamhopinho... fun all the way!

Latest posts by Horpeoluwar Desalu (see all)