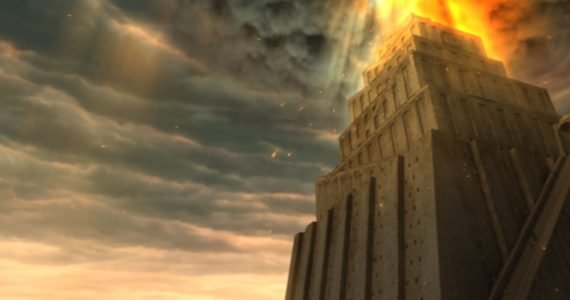 New Evidence Authenticates Existence Of Bible's Tower of Babel
– New evidence proves existence of tower of babel
According to Dr. Andrew George, a professor of Babylonian at SOAS University of London whose works were featured in a new episode of "Secrets" on the Smithsonian Channel, a "very compelling" evidence that the Tower of Babel, as mentioned in the book of Genesis in the Old Testament actually existed, has been discovered.
The existence of the ancient Tower has always been a topic of debate by Biblical scholars. The evidence which was discovered in Babylon more than 100 years ago was not available for study because it was privately owned until recently and the professor was able to interpret the text and found that its account of the tower's construction is identical to the biblical story.
According to George, he claimed that  the text shows that the Babylonian ruler Nebuchadnezzar II built the tower. The claim has led to some scholars raising eyebrows with one of them been Bodie Hodge, a researcher with "Answers in Genesis" who said
"The Tower of Babel was built actually well before Nebuchadnezzar, It would have been built about 900 years before."
Hodge believes that the ancient king may have overseen repairs to the tower, but not its construction.

Sport freak... music too. Follow @iamhopinho... fun all the way!

Latest posts by Horpeoluwar Desalu (see all)