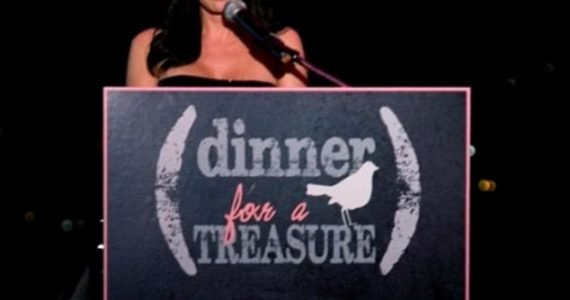 Popular Porn Star Becomes Born Again – Preaches Jesus Around The World
– Crissy Outlaw, a Porn star becomes born again
– Marries a Youth Pastor

The saying  "God is willing to forgive you regardless of your sins" has once again been proven to be true as popular porn star, Crissy Outlaw gives her life to Christ and even went as far going around the world to preach the Gospel to who ever cares to listen.
The Porn Star who went through a very troublesome childhood which ranged from been molested at 14 to getting pregnant at 17 to several failed suicidal attempts has used that has her driving force to spread the Gospel to Christians around the world and also exposed the danger sex industry pose.
Crissy  who between 2001 and 2006  appeared in more than 50 adult films, and at one point, was earning more than $15,000 a month said in one of her preaching that even with that she was not happy, till she met God, in her word she said "and one night I cried out to God and asked Him to prove He was real".
'I fell to the ground and I said "God, if you're real, I need you to tell me. I need a sign because everything I know about love isn't right. And I need to feel you in my life because I haven't felt you since I was 11 years old" and I stayed on the floor,' Crissy said.
Daily Mail reported that the next day, the then-31-year-old visited her boyfriend, an actor on a movie set in Albuquerque, New Mexico. During a break in filming, she was hanging out with him, a couple of his friends and film crew members. One of his friends began passing a photo of his topless wife around the circle the group had formed while making lewd comments. Crissy was embarrassed and angry, but a man who worked on the film set, Chris, decided not to look at the picture and rather told the group he would never show any pictures of his wife to anyone.
Crissy was surprised by his response because it wasn't typically what she heard from the men she dated.
While the rest of the team got back to filming, she continued speaking with Chris. During the conversation he asked her what she did for a living; she eventually admitted she was in porn. He then told her that her boyfriend had already told everyone about her career and had passed around nude pictures of her to other people on the set.
'I put my head down because I was so ashamed,' Crissy says.
But Chris asked her a question that reminded her of a prayer request she had made the night before: 'Do you know Jesus?'
Crissy took that as the divine sign she'd asked for and was relieved God had answered her prayer. The pair prayed together and her life changed in that moment.
'I started crying when he asked me if I wanted to rededicate my life,' she said.
'I said yes. [After that], I didn't do any more shoots and stopped accepting any income from pornography.'
Using the conversation as a springboard for change, she began attending a local church and decided to avoid relationships for a year in order to heal. Soon after her break, she met her husband-to-be, Lawton Outlaw – a youth pastor at the time.
The pair married in May 2013 and Crissy now works part-time in retail in Houston, Texas. She travels around the country to tell others to avoid repeating her 'mistakes'
The 41 year old who now preaches the gospel around the world in one of her speech at a fundraiser began by saying "Hi, my name is Crissy, and I used to be a porn star."

Sport freak... music too. Follow @iamhopinho... fun all the way!

Latest posts by Horpeoluwar Desalu (see all)