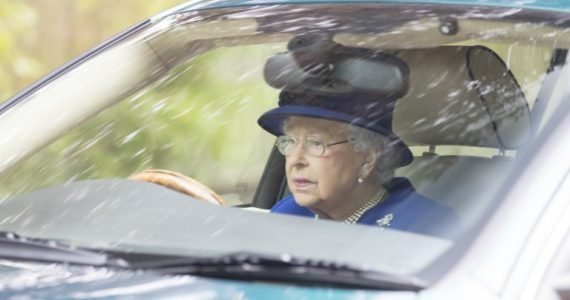 Queen Elizabeth II Spotted Driving Herself Back From Church
Queen of the United Kingdom, Queen Elizabeth II was pictured driving herself back from church.
The 91-year-old Queen who despite her husband – Prince Philip, Duke of Edinburgh – retirement is still happy to be out and about, driving herself back from Sunday morning service at the Royal Chapel of All Saints in Windsor Park.
The queen has always established her love for driving since learning how to drive while serving as a mechanic in the Women's Auxiliary Territorial Service during the Second World War is often seen in her cars on the Sandringham estate.
Queen Elizabeth II who is the world's oldest reigning monarch is the only person in the UK who is allowed to drive without a license and also the only person apart from park rangers who is allowed to drive down the 2.6-mile Long Walk in Windsor.

Sport freak... music too. Follow @iamhopinho... fun all the way!

Latest posts by Horpeoluwar Desalu (see all)