Travis Greene Set To Release New Single "You Waited"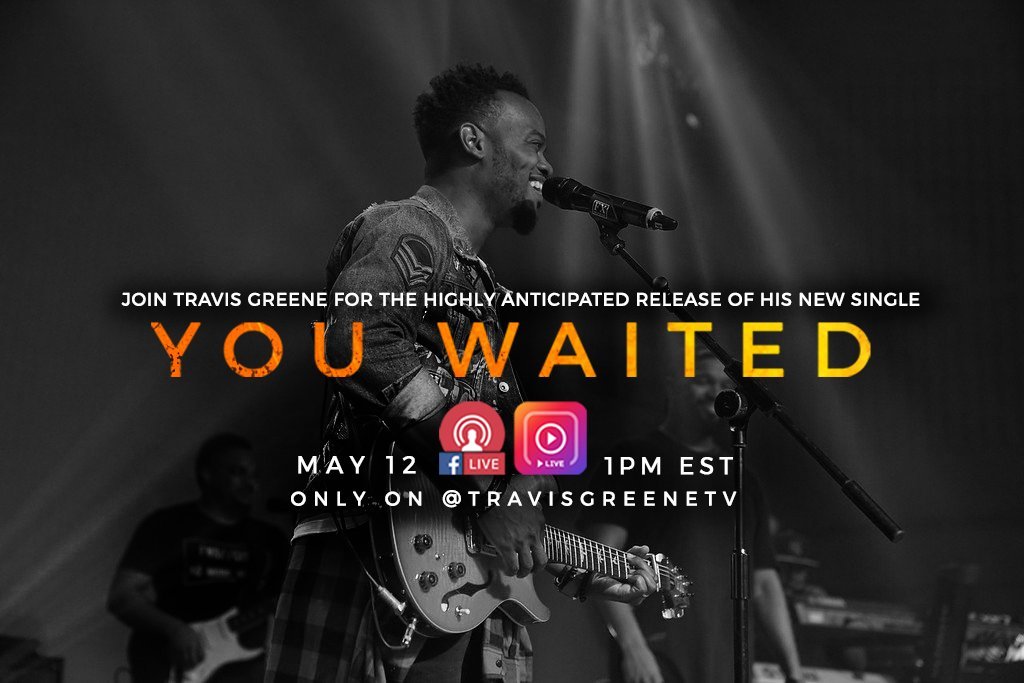 Awarding wining Gospel artist Travis Greene, has finally set a release date for his highly anticipated Single, "You Waited"
The "You Made A Way" crooner dropped the hint via his Instagram and Facebook account, the new single is set to be released next weeks Friday on May 12 at 1PM EST.  Travis has never failed with his releases, with every release promising to be better than the last, "You Waited" promises even more .
"No more hints and no more guessing games! Next Friday on May 12 at 1PM EST – experience, with me, the release of my new single You Waited. We're doing something different and you do not want to miss out. Catch me @TravisGreeneTV, trust me, you'll want to set your alarm". He said via his instagram account

Sport freak... music too. Follow @iamhopinho... fun all the way!

Latest posts by Horpeoluwar Desalu (see all)