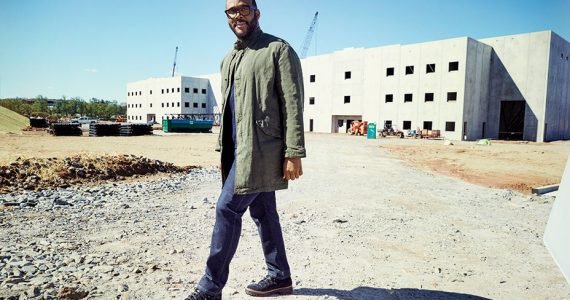 From Living In A Car To Owning 330-Acre Studio! Tyler Perry Talks Hollywood, Oprah Winfrey, Production & More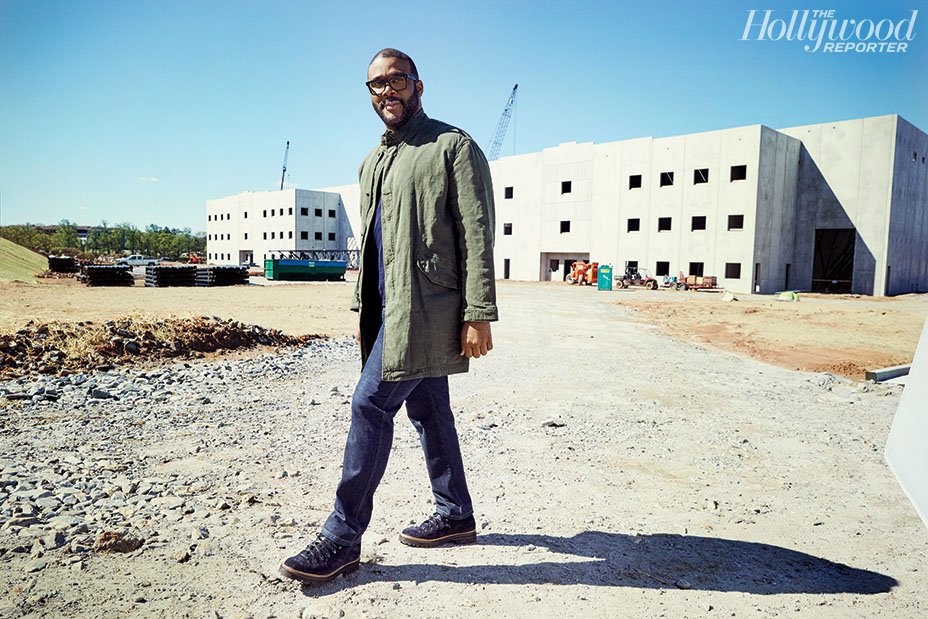 THR's TV Producer of the Year, Tyler Perry featured in this week's issue of The Hollywood Repoter.
At his new 330-acre studio, located at the old Fort McPherson Army Base on the southwestern edge of Atlanta, Tyler Perry opened up about his failure as a onetime used-car salesman, his mentors, Bill Cosby and Oprah Winfrey, the business side of Hollywood and his new studio which is said to be twice the size of the Warner Bros studio.
Tyler Perry said he still feel a little surreal when he considers his success, seeing he used to live in his car at a point in his life.
"Are you kidding me? Every day. Every day. It blows my mind. When [people] see [this studio], it's like, "What in the world?" And for me I'm going, "Yeah, I'm saying 'What in the world?' too."
He also commented  on his worst job which he said was being a used-car sales man because he could not dupe people.
"I couldn't dupe people. I just wasn't good at it. [I was in my] early 20s; it was in Atlanta. I'll never forget this schoolteacher; she had saved all her money and she wanted this car, and I knew it was a bad car, and I was trying to talk her out of it. And my manager gave me a ripping for it."
He said Oprah Winfrey and Bill Cosby were of his skin colour so it was easy to look up to them as mentors.
"Hands down, Cosby and Oprah. Because we had the same color skin. It let me know that it was possible. I could look at Steven Spielberg, whom I admire, and I'm blown away by what he does, but at that time, I didn't think I could be Steven Spielberg. That wasn't an example that was set for me. But seeing someone with my same color skin make it, be successful, own their product, own their show and have their own path made me go, "OK, there's something here, and you can do it, too."
He further said Mike Paseornek at Lionsgate was the first person in Hollywood to take a chance on him.
"I was famous among my audience. My shows were selling out. I couldn't walk down the street [in Atlanta]. People are yelling out of cars and chasing me down the street. And I go to L.A. [to pitch 2005's Diary of a Mad Black Woman] and nobody knew who I was. And I'm like, "OK, fine. I'm not doing this anymore." But my agent calls and says, "Listen, I want you to take one more phone call." So I'm on the phone with Mike [Paseornek], and I say, "Listen, I'm not changing anything in my script! And this is what I want to do, and it's got to be done like this!" And at the end of the conversation, he says, "OK." I was like, "And I'm going to pay for half of it!" He says, "OK." "And I need to own it!" "OK.""
Read full interview on The Hollywood Reporter

Pan-African Online Magazine with the perspective of Christianity