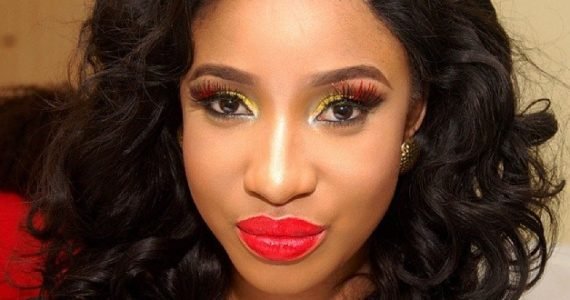 "I'm A Proud Born Again Christian" – Tonto Dikeh Reaffirms Her Faith
– I Am A Proud Born Again Christian – Tonto Dikeh
It's been a more than a period in time since Tonto Dikeh transformed herself and she has never hidden the fact that she owes her transformation to God. The award winning Nollywood actress recently made an emphatic declaration that she is proud to be a Christian.
Tonto Dikeh has been in series of social media fracas over domestic violence stemming from marital crisis but she is not letting that put her down, Tonto reaffirms her identity in a new post on her Instagram saying:
"I am a proud Born again Christian. Christianity isn't religion to me it's a way of Living.. Am soaked in Gods Strength,No weapon formed fashioned against me or my son or my workers can/Shall prosper In Jesus Name Amen..
Even when the devil tries he knows he already lost with TONTO.. The day I gave my life to God the kingdom of darkness Knew that trouble awaits them,the kingdom of God took their best player.. Never trade the presence of God for anything.. #MAMAKING #KINGTONTO#Papi? #celeratingmyhappiness#protectingmyhappiness #RADICAL4JESUS".  
Tonto Dikeh who is celebrating her son's 17th month today, showered prayers of declaration upon the toddler. The self acclaimed 'Radical4Jesus' said being born again does not make her boring, rather gives her the peace of God and access to the best kind of life.
"Being born Again is having to see a hate word and still praying for them.. God wouldnt call you only to make you a boring person or a less fashionable person. As a matter of fact I believe a born again Christian should have the finest things of life because if my life isn't Colourful how then can I convince you that a LIFE IN CHRIST IS A BLISSFUL ONE.. My fellow brethren it is time for us to Allow the world see Jesus in us colorfully."

Sport freak... music too. Follow @iamhopinho... fun all the way!

Latest posts by Horpeoluwar Desalu (see all)