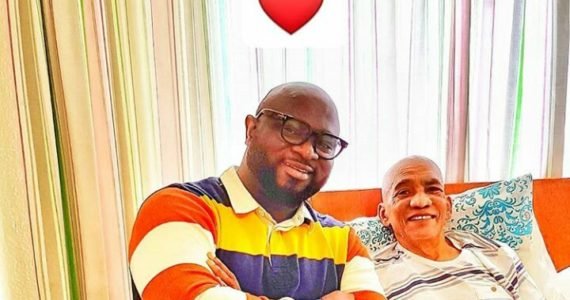 Wilson Joel Visits "Jehovah Knows" Singer Lionel Peterson At The Hospital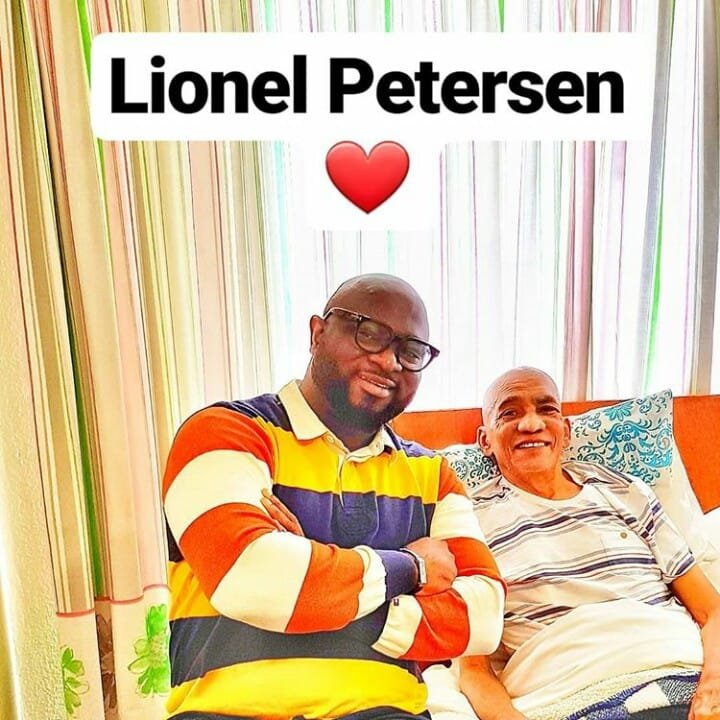 Prolific producer Wilson Joel is in South Africa. He went visiting the legendary Lionel Peterson (singer behind "Jehovah Knows").
Lionel Peterson has been ill for a while now and Wilson Joel has been at the helm of things, trying to put money together for his upkeep by opening a gofundme account on his behalf.
About the visit, Wilson Joel said:
"Today, I went to see the Legendary #LionelPetersen ~ I thought I was armed with words of enrcouagement but left with encouragement
Something he said "In all of these, I have come to understand that my dependance is of God". . . I broke into tears, made sure he didn't notice & ran into the bathroom! I must have finished the toilet papers in there
He later kissed me on my forehead & blessed me. That just messed me up
Anyways, Lionel says Hello to y'all  ~ God bless everyone who gave to him & everyone else
I'll share something he did for me in January 2007 with y'all tomorrow [Please if you find yourself in SA & this GREAT MAN has affected your life in some way, please make out time to go visit him… Your presence is more valuable than anything else]"

Pan-African Online Magazine with the perspective of Christianity