#SelahMusic: Emmykokz x Dunnie | Fall My Hand [@emmykokz @officialdunnie]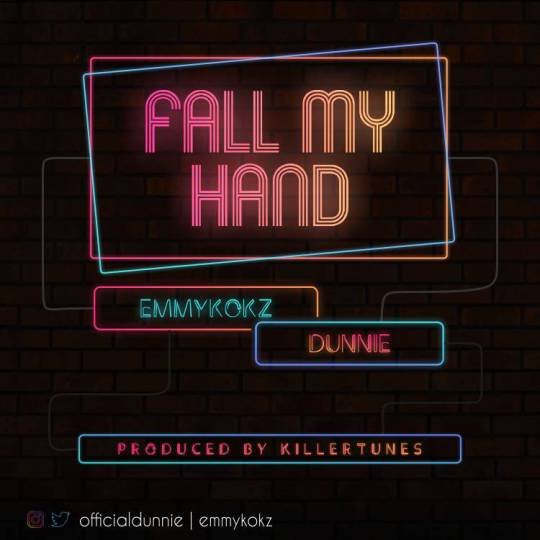 Emmykokz and Dunnie teams up to drop "Fall My Hand", a Street Hop sound that talks about the love of God that never fails. The duo expresses in strong pidgin rendition how God never fails nor disappoints.
Are you burdened? Are you confused? Are you in need? Then "Fall My Hand" is just the right song to listen to, to remind you that God never fails.
For the duo, "the song talks about how real God's love is, especially in the way he choose to love us. He has never disappointed us. He has kept to his words, picking us up from the bottom to the top – God no dey fall my hand"
Listen & Download
Connect:
Twitter: @emmykokz | @officialdunnie

Pan-African Online Magazine with the perspective of Christianity